Larters at St. Andrews is the perfect place for your business to call home.
Whether you are looking for a Corporate Membership or a place to host your corporate tournament, have meetings or conferences, do some advertising…..Larters can fulfill all of your needs.
If your company is interested in playing golf at Larters and promoting your company at the same time,  check out our "Display & Play" packages (see below).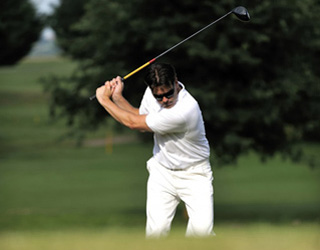 At Larters, we offer a great Corporate Membership opportunity. This membership allows up to 7 employees / staff to enjoy membership privileges. Click on Corporate.Membership.Information.2023 to view how this membership is the most flexible membership with the best value for dollar in the Winnipeg area.
As well, Larters at St. Andrews is a perfect place to hold company meetings and conferences. Our meeting rooms range from 10 – 200 people, allowing any size of meeting or conference.
Display & Play
If your company is interested in playing golf at Larters but are also interested in advertising and promoting your company…., We offer two competitively priced packages…...display & play clubhouse (clubhouse advertising) and display & play course (golf course advertising). These are both great opportunities to promote your company while gaining golf passes to share with clients……  Below, you will see an example of our "Hole Signs" which are at each hole as well as an example of a "corporate sign" that would attached below each hole sign. As an added bonus, you will also receive signage at our "rain shelter", thanking all of our sponsors for their patronage.