Whether your party is 12 guests or 200, Larters can make your event truly successful with beautiful room setting, tasty cuisine, A/V options and professional servers. Our facility offers two rooms of varying size to accommodate your special event; we have a variety of menu options to cater to your every need. Please contact Kendra-Dee De Luca our "Sales & Events Manager" to find out more about the many packages we can offer you.
We can help you plan and organize Baby Showers, Bridal Showers, Hockey Wind-ups, Paint & Wine Parties, Fundraisers, Engagement Dinners, Corporate Meetings, Celebration of Life, Cocktail Parties, Anniversaries, Birthday Parties, First Communions, Christenings, Retirements, Weddings, or any other event you wish to celebrate at Larters.
Private Dining Room (room size 22 x 30)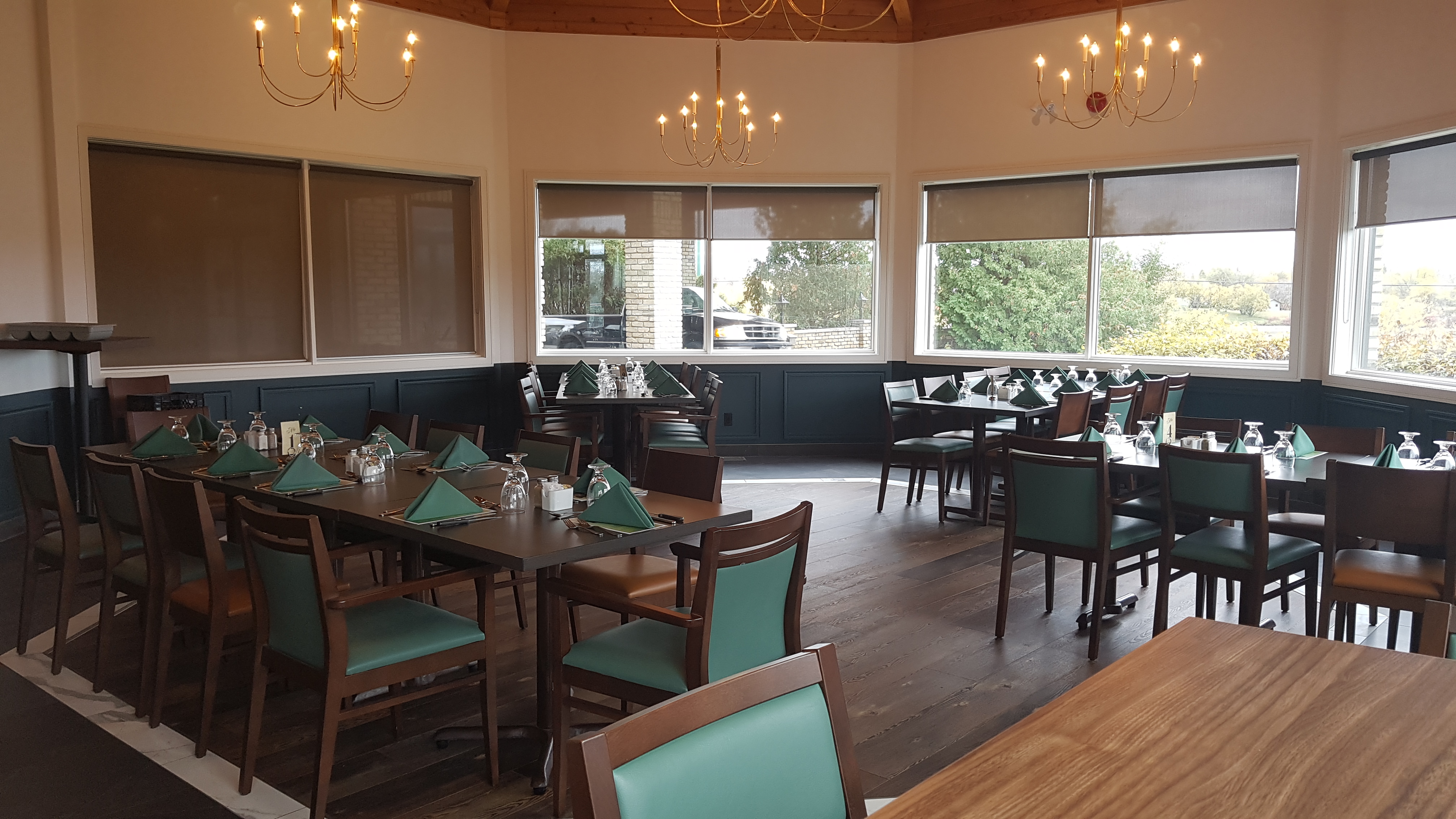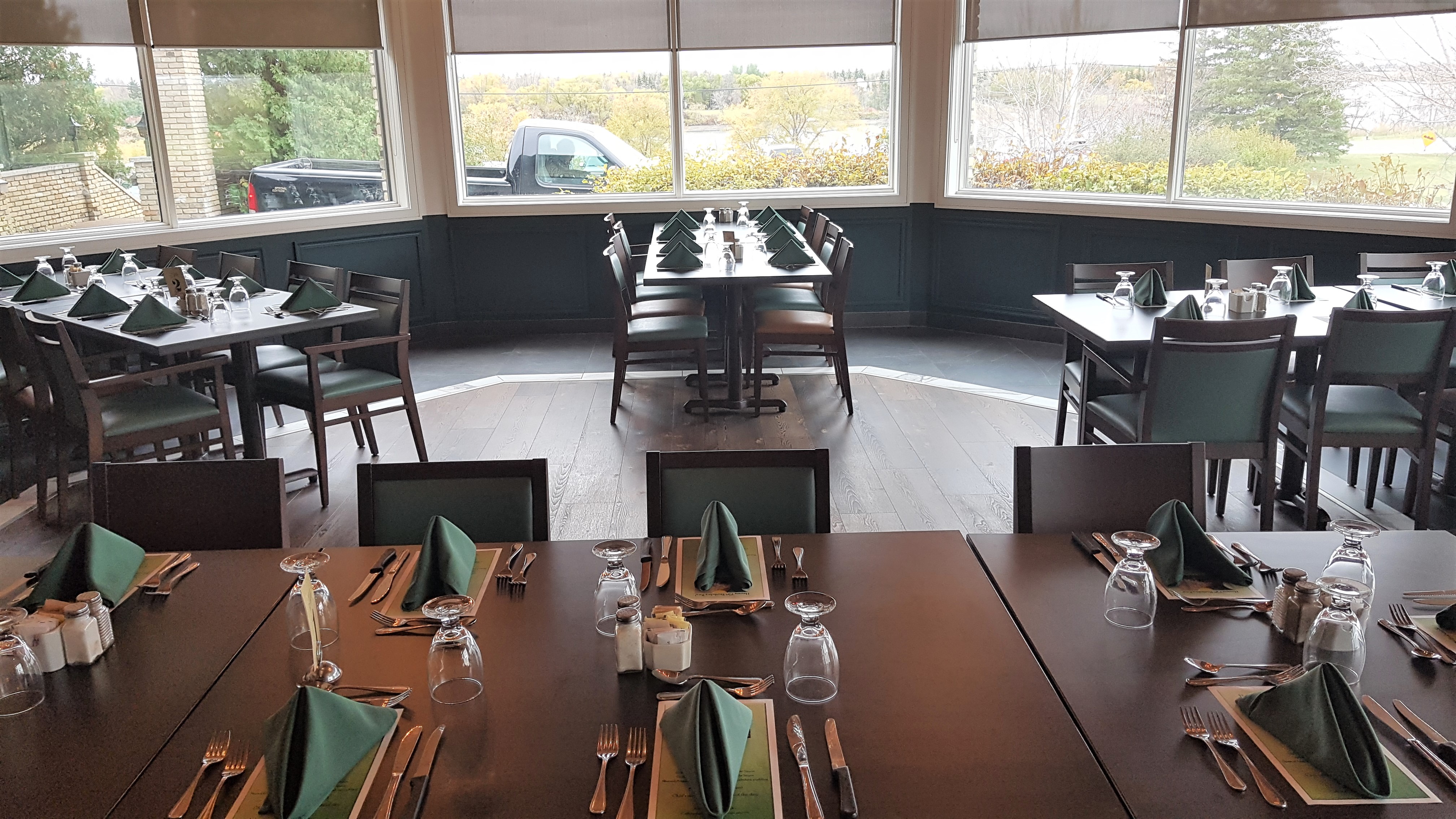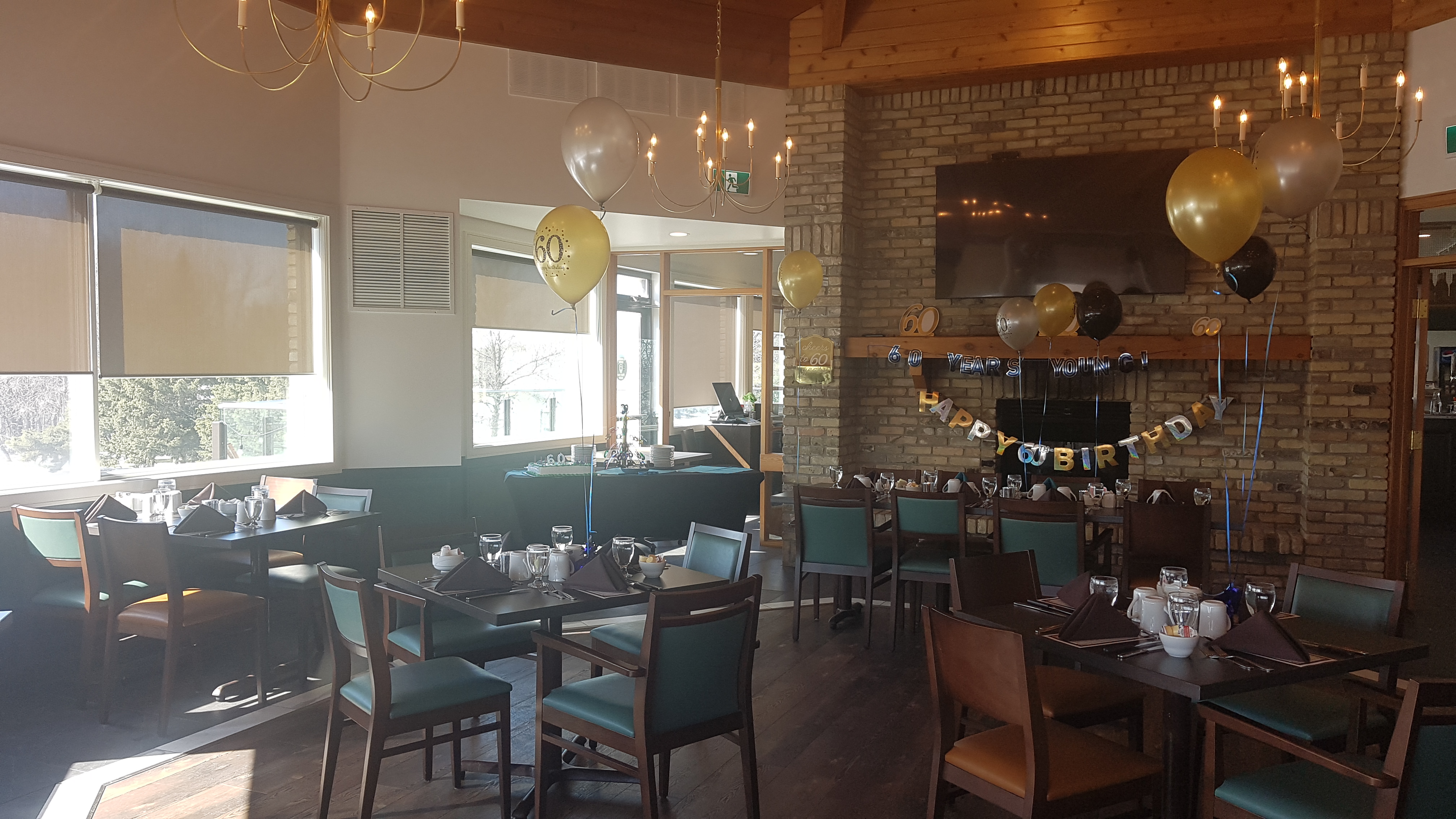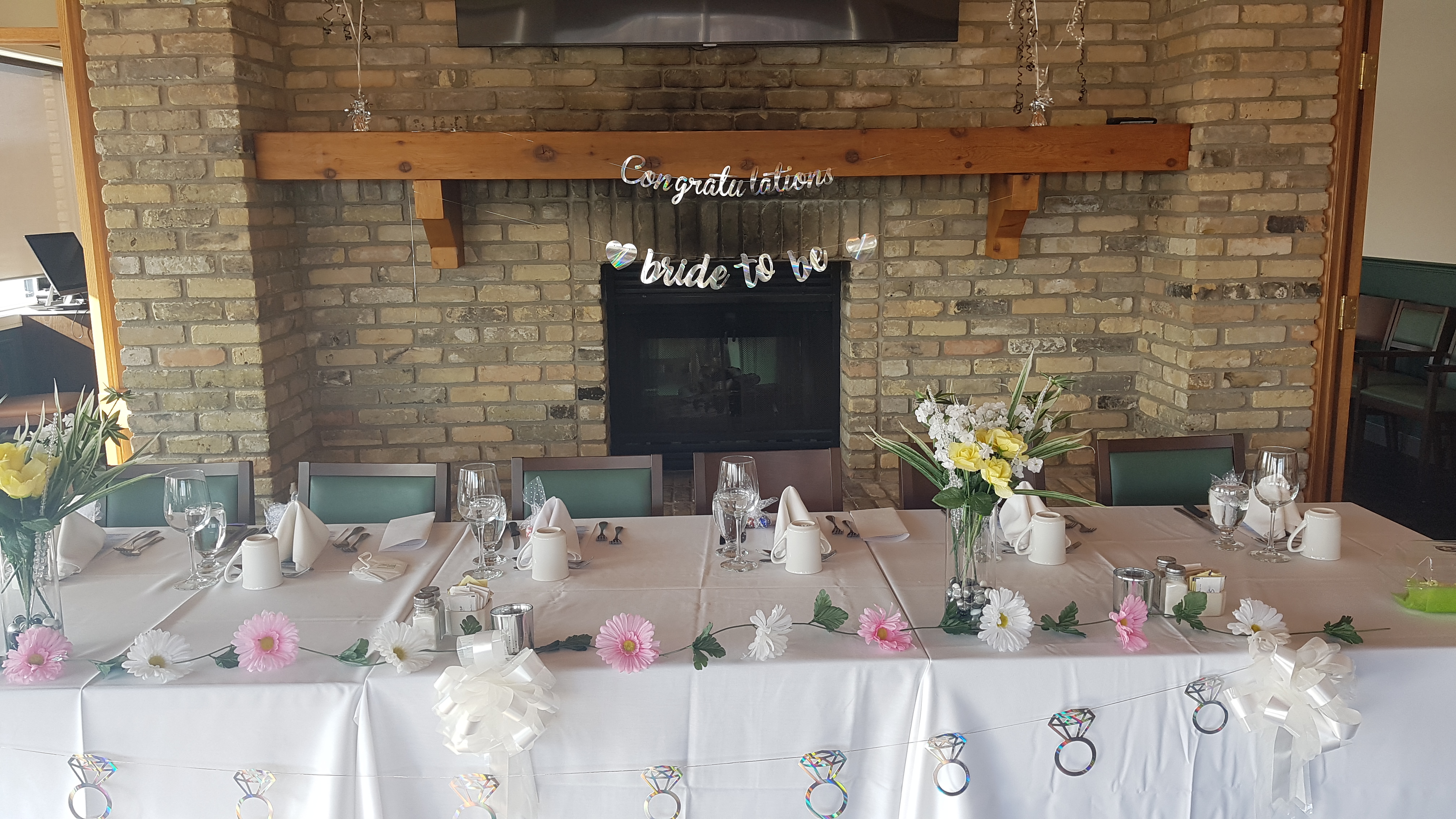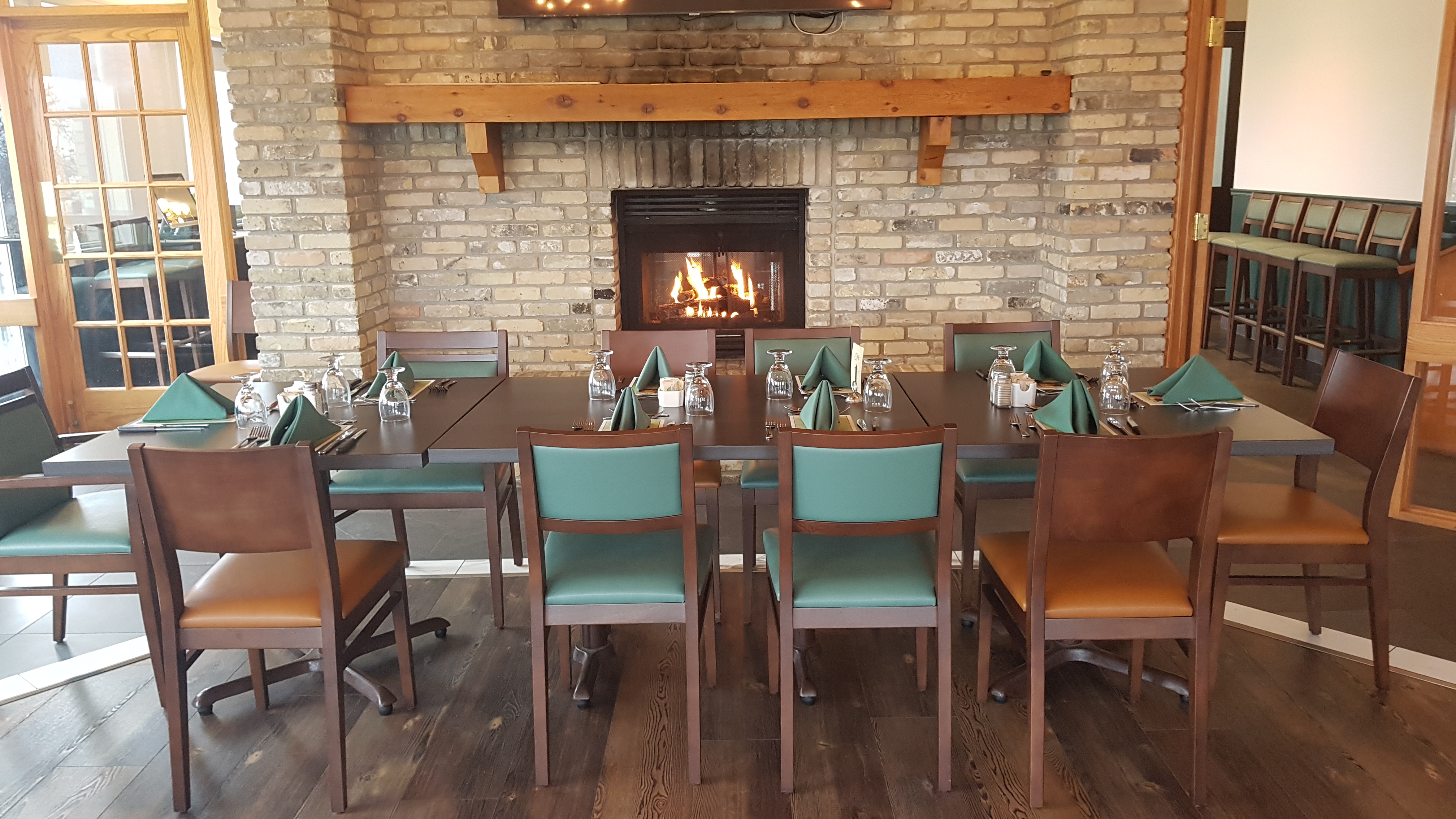 This architectural dream room is both elegantly designed and intimately cozy, bringing your overall experience beyond any expectations. This stunning Private Dining Room overlooking the picturesque Red River has a gorgeous clear view of our award winning course. Celebrating an intimate Wedding or small family gathering for up to 40 guests, this exquisite room with a roaring fireplace guarantees a memorable experience.
Enjoy our fine dining cuisine with our attentive and friendly servers who take personal care in all our guests needs. Our dedicated Chef Parry will "go the extra mile" to ensure you leave satisfied. With a variety of food choices that will exceed your expectations, there really are no limits. Enhanced with courtesy WIFI, free Satellite music, caring servers and A/V options, this lovely room delivers whatever you need!
Banquet Room (room size 55 x 48)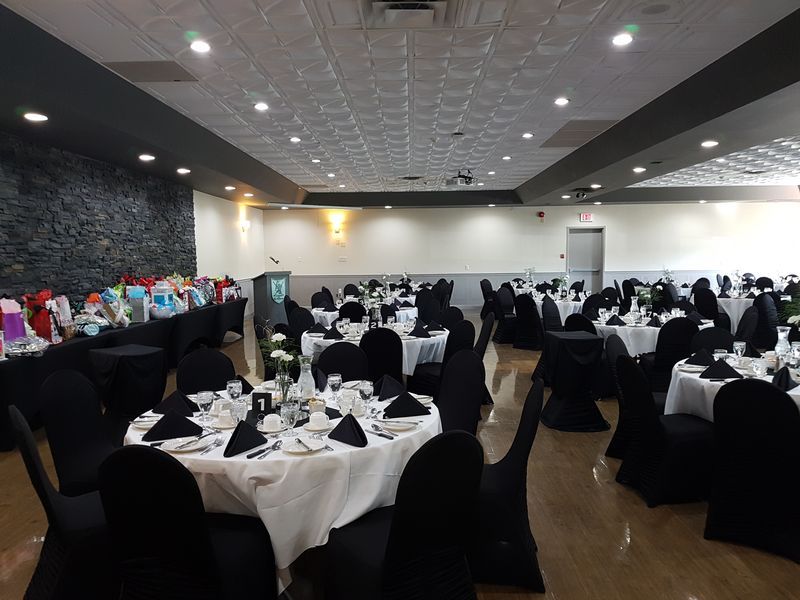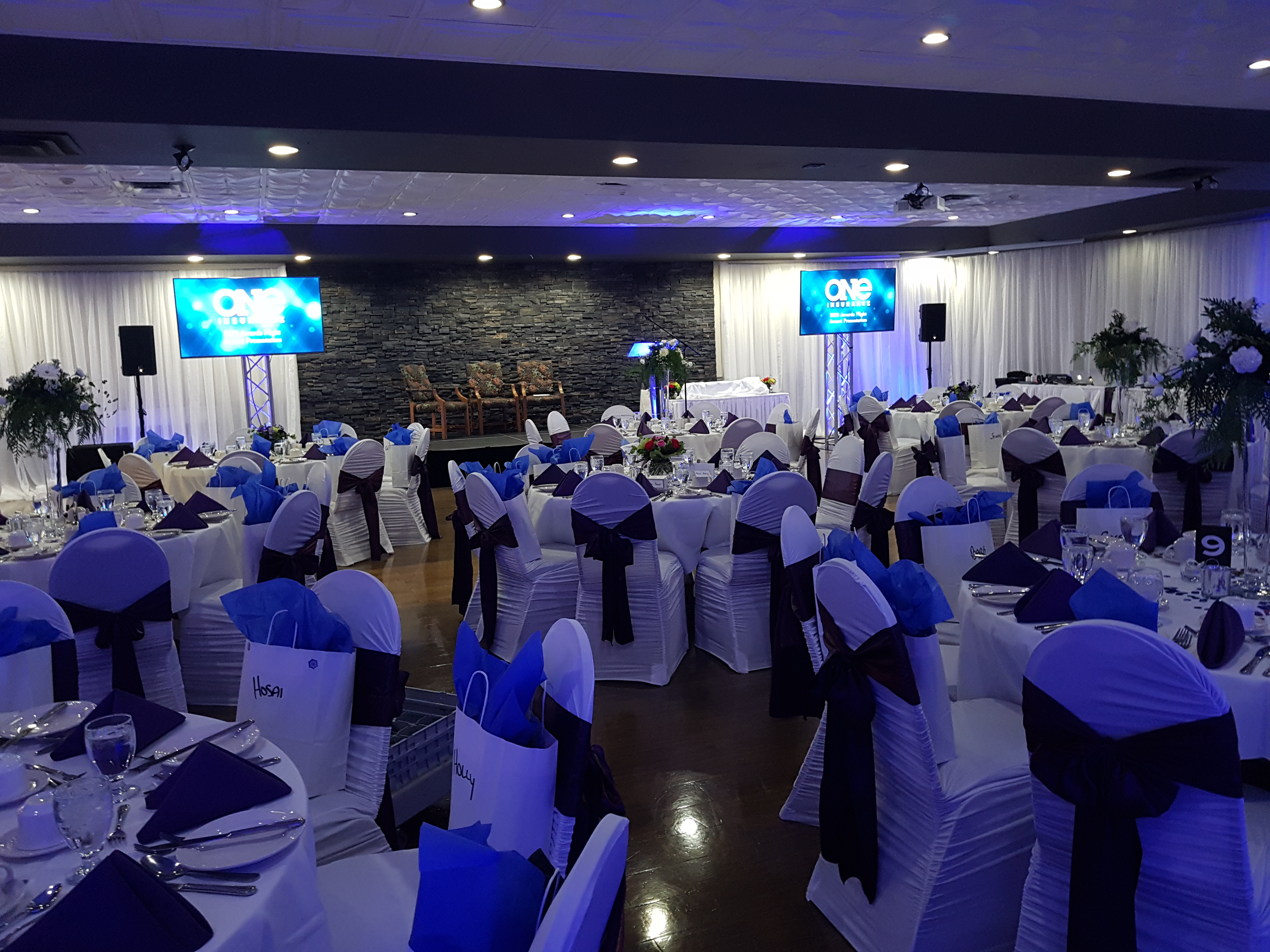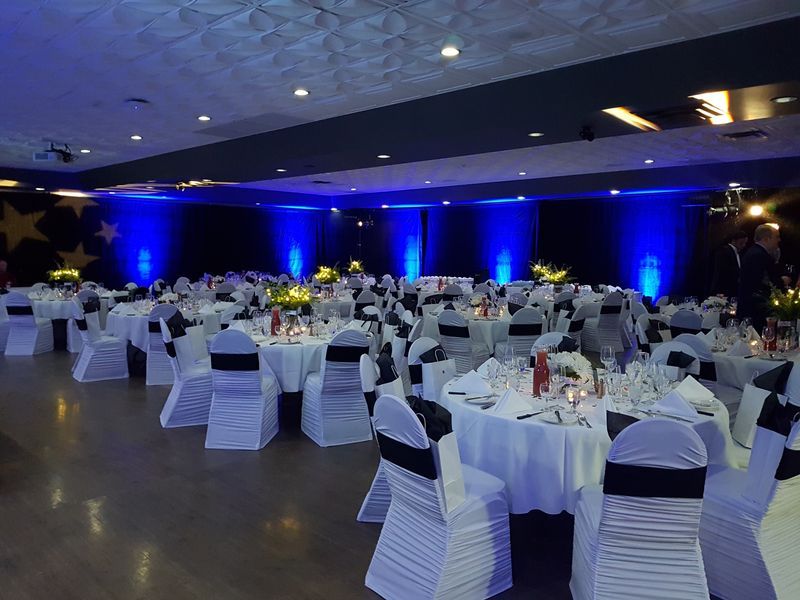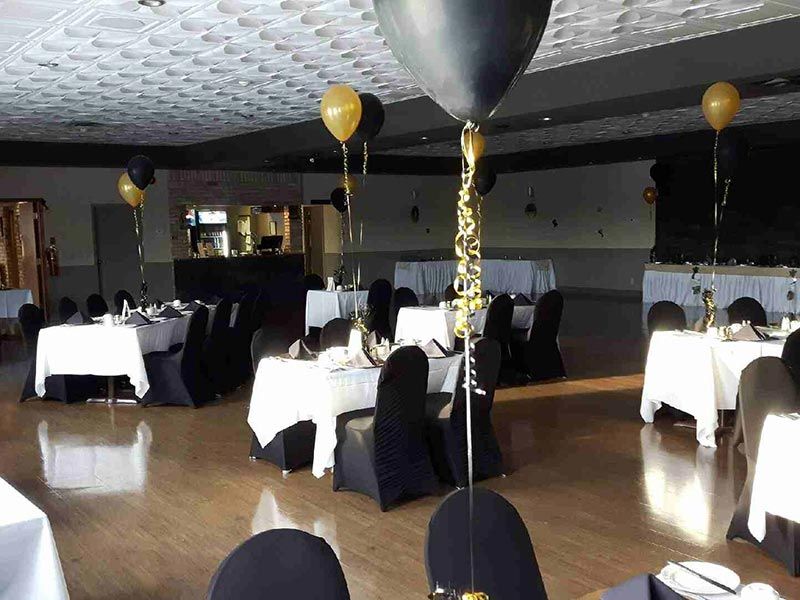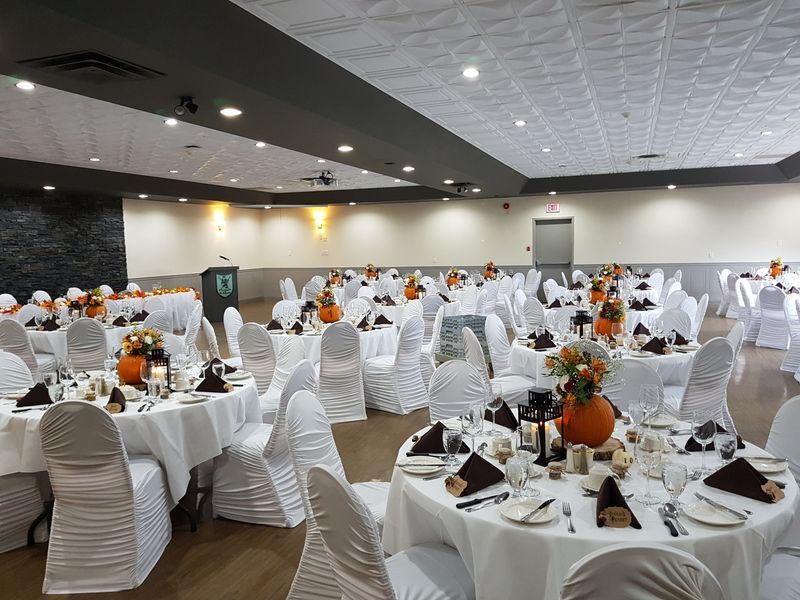 Whether you are hosting a gala event, fundraiser, family celebration or corporate seminar, our all-season Banquet Room will not disappoint.
Surrounded by windows with great views, natural lighting, spacious dance floor and dedicated bar, this room can accommodate 200 guests. We cater to all your needs offering our ceiling mounted projection system, wireless microphone and courtesy WIFI. Along with our professional staff and "white glove" service, our flexibility and customization will ensure your event is flawless.
Our fantastic culinary team led by Chef Parry, will provide a variety of choices and options that will offer a premier food experience. For a personal touch to assist in decor ideas and offerings, Larters will ensure that every detail is taken care of. Our continued communication, will guide you through personal choices and options that are right for you!