At Larters at St. Andrews we take pride in making your tournament day a success.   We have been successfully running golf events for over 30 years…..and we like to think that "we do it right!"   Whether you have a group of 20 or 180 we can provide everything you'll need to make the most of your tournament day at Larters.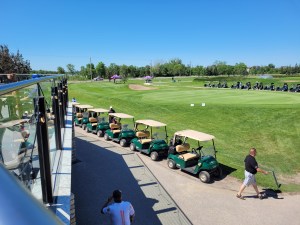 We will look after all the details for your outing, from organizing your registration to enjoying a four course dinner complete with a prize presentation. With a fleet of 74 electric golf cars, your guests will be able to ride in comfort and enjoy their round that much more.
We have multiple options for holding your 'after round' dinner at Larters. Whether you dine in our Dining Room overlooking the scenic Red River and Historic River Road or our Banquet facility (up to 200 people) we will make sure your "after round" plans go perfectly. All of our food and beverage options are listed in our tournament package and if there is something you don't see please feel free to ask us to customize your outing.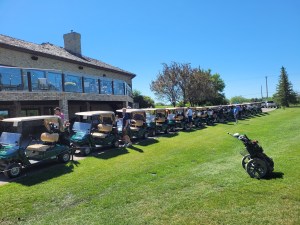 Our 2023-Tournament-Package  is now available.  If you are interested in finding a date for your event, please complete the request information on the right hand side of this page, and submit the date you are looking to have your event!   Tournament dates do book up quickly,  so don't wait too long for your request!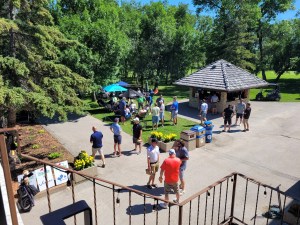 Whether you are looking for a tee gift for all of your participants or prizes for your event, our fully stocked Pro-Shop can provide you with unique ideas, and there is no need to shop around for the lowest prices because we guarantee best prices anywhere!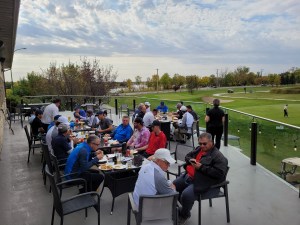 If you would like more information about hosting your corporate golf day at Larters, please click on the link to your right or contact us at (204) 334-2107 ext. 207